About Our Founder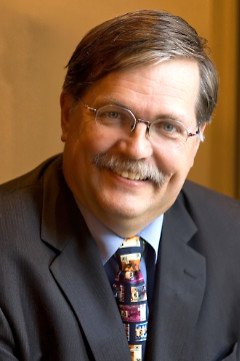 Mark Kennedy, the founder of Blackfish Accounting, started the firm part-time in 1979 and transitioned to full-time involvement in 1985. With a diverse professional background, Mark brings a wealth of experience and expertise to the company. Before committing to the firm full-time, Mark worked for The Canadian Fishing Company for three years, handling fishing payroll, settlements, boat accounts, and costing. He also spent five years with Henry Schmidt, CGA, where he honed his skills in personal and corporate tax preparation, dispute resolution with tax authorities, audit work, and financial statement preparation. In recognition of his accomplishments, Mark received his CMA designation in 1993 and was awarded his Fellow in 2009.
Mark's commitment to service extends beyond his professional life. He proudly served in the Canadian military for over twenty years, concluding his tenure in 2001 with the rank of Lieutenant Colonel. During his military career, Mark was affiliated with the 744 Communication Regiment, Pacific Militia Area Headquarters, and 12 Service Battalion, culminating in his appointment as Commanding Officer of 12 Service Battalion.
Giving back to the community is a core value for Mark. Over the years, he has supported numerous charities and currently dedicates his time and resources to compassionate organizations such as Mission Possible Compassionate Ministries Society, Compassionate Resource Warehouse, and Heal the Kidz. A strong advocate for youth development, Mark has been actively involved with Scouts Canada for thirty years in Burnaby and Vancouver East.
Community Involvement:
Mission Possible
Youth Unlimited
Scouts Canada – Pacific Coast Council
Compassionate Resource Warehouse
LCol LA Watkins OMM CD Museum
Work & Witness Trip – Kenya
Work & Witness Trip – Guatemala
Redevelopment of Church Property
With Mark at the helm, Blackfish Accounting is not only the ideal choice for your accounting needs but also a company with a friendly and professional team that truly cares about its clients and community. Trust in Mark and the Blackfish Accounting team to guide you through all your financial challenges with expertise and compassion.